Episodes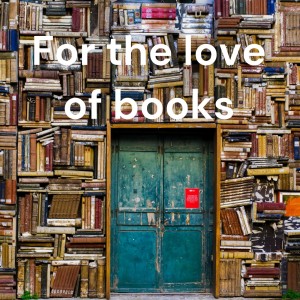 Friday Dec 03, 2021
Friday Dec 03, 2021
Happy holidays from the "For the Love of Books Podcast" and children's author Melinda Falgoust.
Listen in for a chance to win a free book from this fabulous author.
In this special holiday episode, Falgoust, the international award-winning author of fiction for children and adults, talks about her new release "The Curious Casebook of Katie Q. Putt."
"Move over Sherlock Holmes. There's a new detective in town, and her name is Katie Q. Putt! Ten-year-old Katie loves a good puzzle. She loves learning about new things even more.
When she uses the cool facts she discovers to help solve some of Freyburg's most baffling crimes, it's no mystery the bad guys don't stand a chance! From missing monkeys to vanishing valises, Katie's sharp eye for detail helps her police chief father stop crime in its tracks.
Now, you, too can read Katie's casebook and match wits with some crafty criminals in ten cool cases. Each chapter also contains a STEM or STEAM activity to help you dust off your detective skills. Learn how to make your own fingerprint powder, paint like  Piet Mondrian, and write secret codes to your family and friends!
Wondering if you've got the right stuff? Grab a clue and read The Curious Casebook of Katie Q. Putt and the mystery is solved!