Episodes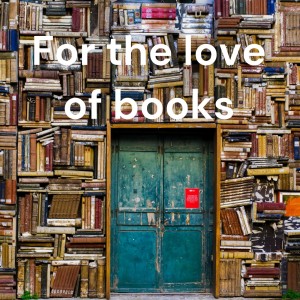 Friday Jan 06, 2023
Friday Jan 06, 2023
Author Diana Kathryn Plopa, founder of Pages Promotions talks about the upcoming Virtual Book Festival in February with author Emma Palova, host and producer of For the Love of Books Podcast. Listen in for a chance to win free registration and Plopa's book A Duck Quacks.
In support of Indie and small press author all over the world, Plopa is hosting the Virtual Book Festival on Zoom, from Feb. 1 through Feb. 28. The deadline for authors to apply is January 15.
It's wintertime in Michigan (and other parts of the world), and authors aren't easily able to meet with crowds of readers at book festivals and fairs like we do in the warmer months... so we're hosting a Virtual Book Festival to give you the opportunity to discover new authors and their books... all while staying warm!
Each day, we'll share live interviews with authors, listen to them read some of their work, play games, give away prizes with the Spinny Wheel of Happiness, and generally have a good time with the written word. 
 Writers can sometimes be a wacky group of unpredictable people... after all, we make stuff up for a living.  You never know what kind of literary shenanigans might happen...
​So visit our Facebook page every day to see what's coming next!
Share on social media #virtualbookfestival #mysteryofthemissingmanuscript
Sponsored by Doc Chavent and The Lowell Ledger.